INDIATV3 Reliable source on your Cell,TAB,Lap-top,Desk top…any where in the WORLD
REACTION STARTS NOW !!!
*INDIATV3 on Facebook-Whatsaap-Twitter-COMO-LINKEY-YouTube-EarthCam-Wordpress-email-televisionindia3@gmail.com
ARCHIVES
NEWS BLOOPERS
HEADLINES TODAY…NEWS TOMORROW…JUST IN

* ICC Cricket World Cup 2015 starts off with a grand opening ceremony at Christchurch, New Zealand.
* Finance Minister Arun Jaitley says defeat in Delhi polls will not slow down economic reforms.
* Retail inflation rises to 5.11 per cent in January; Industrial production slows down to 1.7 per cent in December.
* Supreme Court stays social activist Teesta Setalvad's arrest in Gulbarg society fund embezzlement case till tomorrow.
* A Mumbai Court directs city police to file FIR against the organisers and bollywood stars like Karan Johar, Ranvir Singh and Dipika Padukone participants of controversial AIB Roast programme.
* Nitish Kumar slams delay in trust vote in Bihar assembly.
* BJP dominates Municipal polls in Assam.
* Social activist Anna Hazare to protest against land acquisition bill in Delhi on 24th of this month.
EARLIER TODAY
Praveen Togadia banned from holding rallies in #Assam: Times Now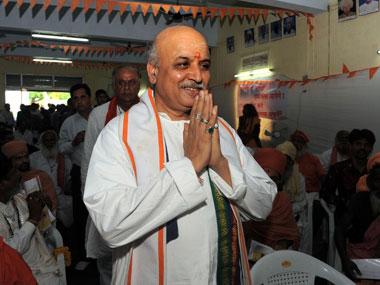 • Arvind Kejriwal invites Prime Minister to swearing-in ceremony; Mr Modi says he cannot attend due to prior engagement.
• Prime Minister says he is appalled by the temple dedicated to him in Gujarat.
• Nitish Kumar slams delay in trust vote in Bihar Assembly.
• Delhi Police questions Shashi Tharoor for the second time in Sunanda Pushkar murder case.
• Haryana government gives clean chit to Dera Sacha Sauda Chief in connection with arms training to his followers.
• 48 bidders shortlisted for 7 coal blocks reserved for power sector, says Coal Secretary.
BLOOPERS Sport

India Cements transfers CSK to new subsidiary
Sports Round up
Aussies should embrace pressure of playing World Cup at home: Border
Rajasthan HC quashes no-confidence motion against Lalit Modi, other RCA office bearers
World Cup 2015: Morgan will overcome slump and start scoring, says Root
http://www.mycampage.com/indiatv3
Thane News channel 975 In Cable
Paste https://tv3news.wordpress.com/ for headlines on the Go on your Mobiles ,Tabs,Lap tops.
www.payumoney.com/store/buy/goodluck
www.payumoney.com/store/buy/chrlesnorona
INCREDIBLE INDIA
SPOT LIGHT –CNCFM
OLDIES GOLDIES -WESTERN SONGS

VINTAGE CARS
POLITICAL SCENE….
Delhi debacle: I pity Ajay Maken, he didn't take everyone along, says Sheila Dikshit
Amazing stats from Delhi polls: 55 AAP MLAs won with more than 50% vote share
Andhra CM visits Telangana for the first time since formation of new state
OTHER HEADLINES…
SC should set Subrata Roy free and take over Sahara properties instead
Reliance Power inks pact with Rajasthan govt to set up 6,000 MW solar park
Aim to cross $1 bn in revenue before 2016 IPO, says L&T Infotech